We hate to see you go. To cancel your direct NESN 360 subscription, follow the steps below.
Log into your account at NESN360.com
Select the user icon in the upper-right hand corner, and then select Account Settings
Under Subscription Details, click "Cancel" and follow the prompts
If you need any assistance, please submit a support ticket HERE or call us at 1-617-963-0707.
See below for step-by-step instructions.
Step 1: Go to NESN360.com
Step 2: Click on the user icon in the upper-right hand corner of the page and select "Account Settings".
Step 3: Select "Cancel" under the "Subscription" category.
Step 4: Select your reason(s) for canceling and then click on "Cancel Subscription".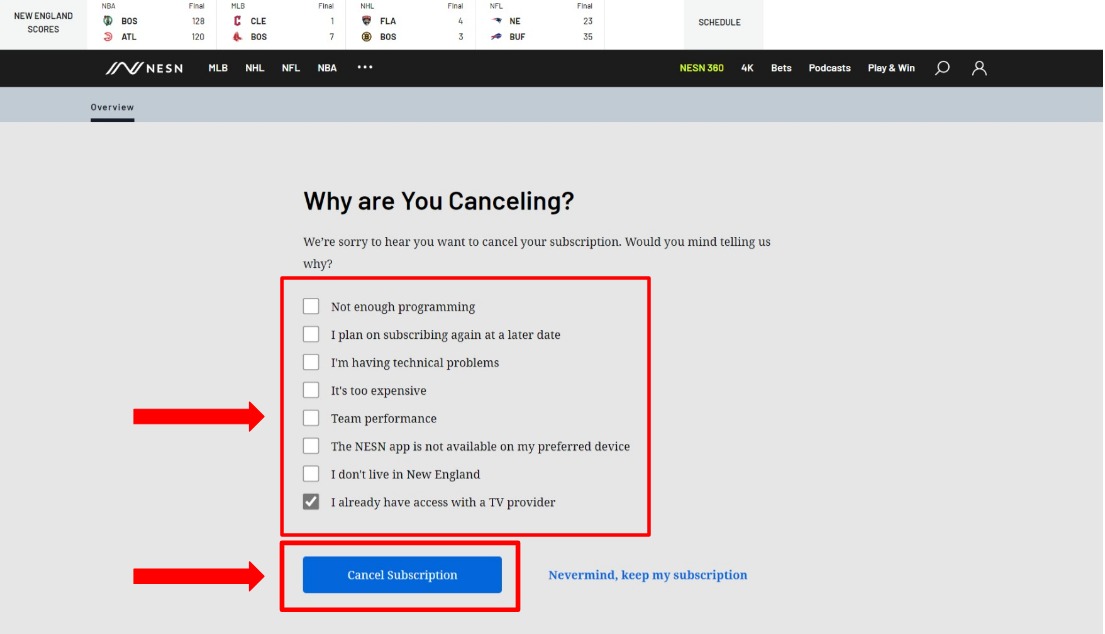 Your subscription will be canceled immediately upon clicking the 'Cancel Subscription' button, however it will still appear as active within your account until the end of the current billing cycle.
You will continue to have access to live content via NESN 360 until the end of your billing cycle.